Ali Murtaza
Design Manager & Strategist
UX Research & Design for Agri-tech in the Developing World
Head of Design at Ricult Inc. | Pakistan & Thailand (2019)
Wider Context
Agri-dependant Economies
The poorest countries in the world are often the most heavily dependent on agriculture for their economic output – Pakistan and Thailand are no different. Due to the lack of resources and access to information among the majority of farmers in these countries, most of their agricultural practices remain relatively primitive, leading to low yields, and high susceptibility to external pressures, including environmental disasters.

Climate Change
Global warming has led to erratic and unpredictable changes in climatic patterns such as average temperatures and rainfall, making traditional agricultural methods redundant at every-increasing rates. This has disproportionately affected smallholder farmers in the developing world, as they do not have the resources to change their tools and practices to match changing needs.

Financial Disparity
Like in the wider global economy, the agricultural economy also suffers from increasing concentration of resources within a small group at the top. Apart from already having lesser output, and access to agricultural machinery and labour, smallholder farmers also find it much harder to get bank loans and government assistance.

The Problem
Close to 2.5 billion people the world over are involved in smallholder farming, on around 500 million individual farms. While already being significantly more susceptible to threats like climate change and increasing financial disparity, smallholder farmers also have considerably less access to useful information, technology, government loans, tax breaks etc. than larger holders.

All of these factors contribute to making it incredibly difficult to get close to the per acre yields of larger farms, which over time reduces their chances of survival. With most of the developing world relying on smallholder farming for their sustenance and/ or employment, it is critically important that we help them increase their productivity.

The Challenge
How might we help smallholder farmers in the developing world increase their agricultural productivity?

Phase 1: Before the Redesign
Testing the Existing Application
When I joined Ricult in November 2018, the team was in the process of rolling out the first version of their smartphone application for farmers in Pakistan and Thailand.

They had built that version without a dedicated design team, so the first step after I joined was to see how our users were using the app. We created user testing guides, and used them to conduct in-context interviews, in-person user tests, and group discussions on agriculture, technology and financial services.

We learned quite quickly that most of our users were not able to use our app on their own, which also meant that most of our previous testing (that had documented a high success rate for usability) had been flawed. This led us to formulate a plan to redesign the entire application using a human-centered approach.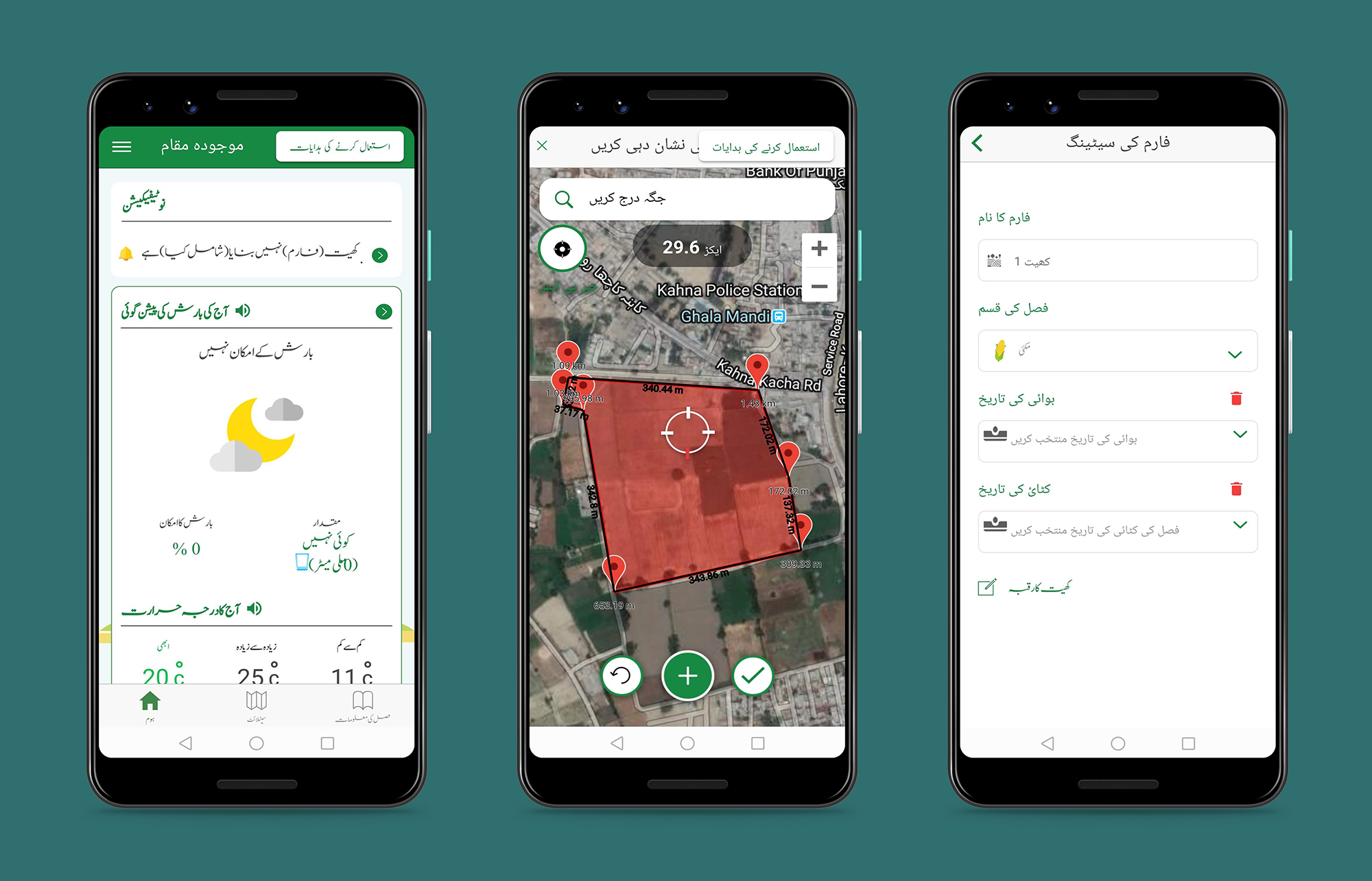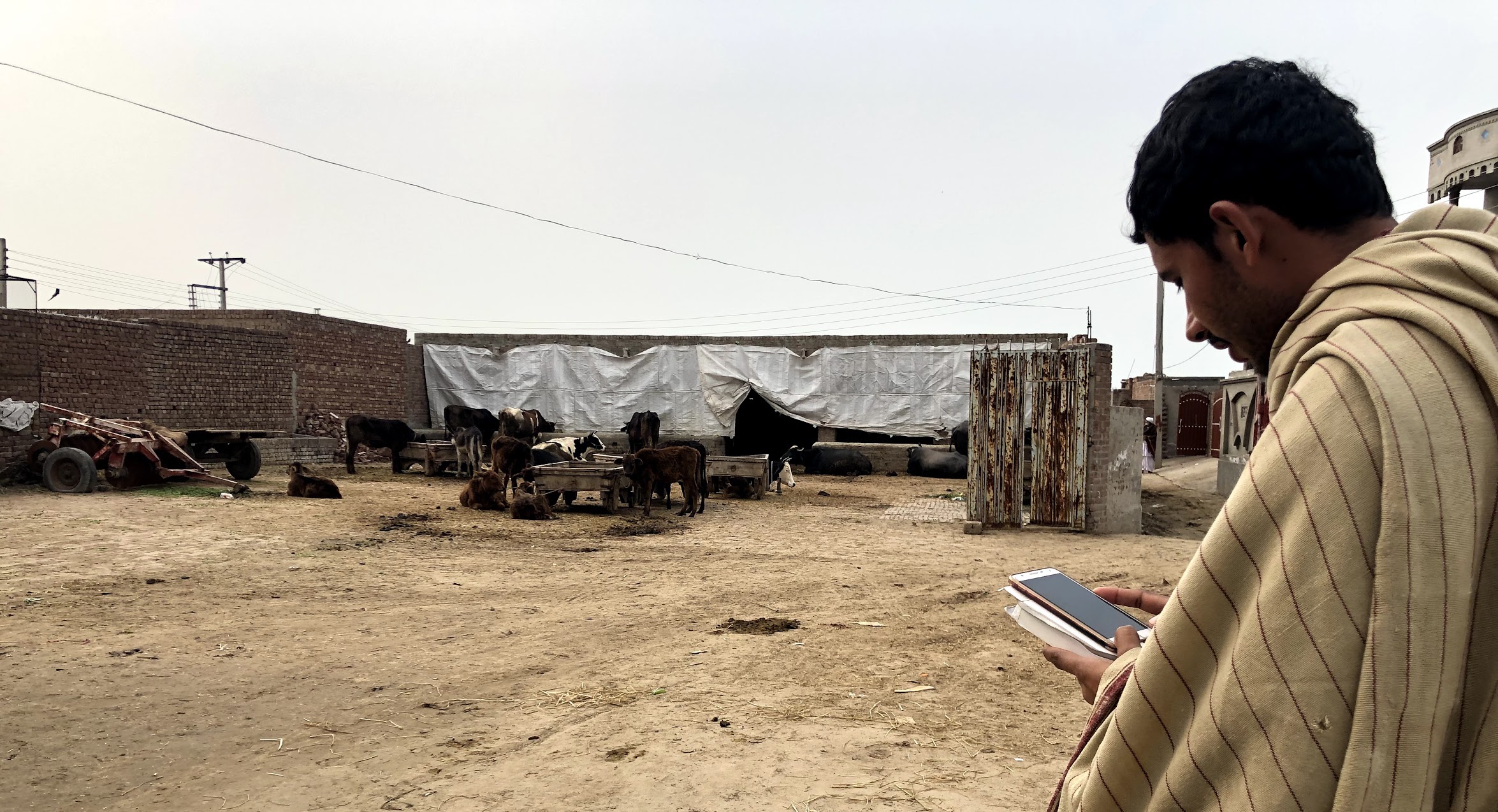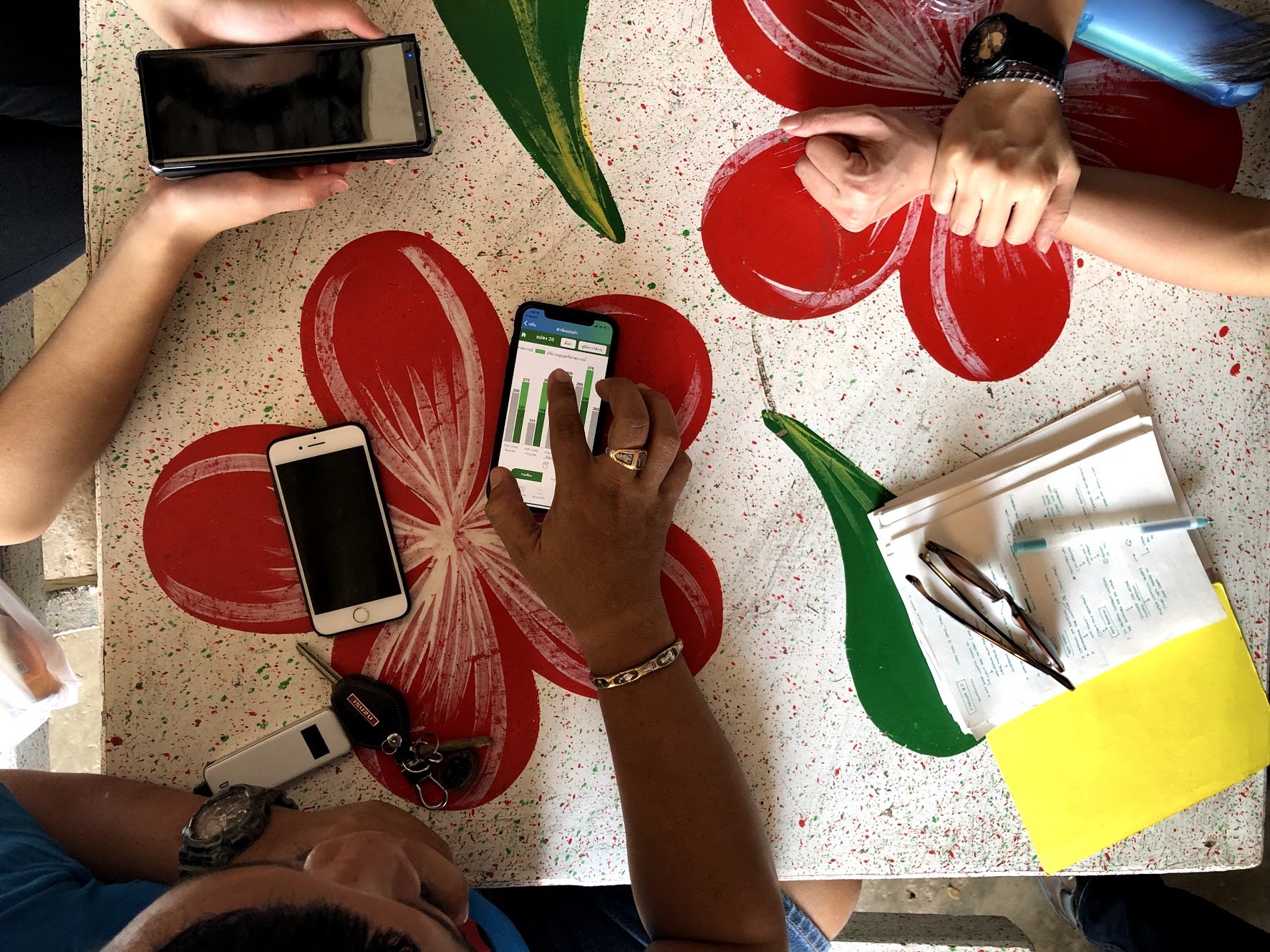 Research on User Needs
Alongside user testing our application's first version, we also conducted exploratory research in Pakistan and Thailand to get to know potential users better. Over the course of around three months, we visited various villages, meeting smallholder farmers, land-owners, and agri-business owners, among other key stakeholders.

We conducted in-context interviews in people's homes, farms, communal gathering places, and any other sites they felt comfortable in. Interviews were conducted in Urdu, Punjabi and Thai, utilizing research tools like card sorting and cultural probes, and lasted between 20 and 90 minutes.

However, none of this would have been possible had it not been for our local connections. Ricult had already spent over a year building mutual relationships with local farmers and shopkeepers, who had by now become our local within their communities. They allowed us to build trust with the people we met, leading to more honest conversations and better insights. These intermediaries also helped us conduct observation based research in ways we couldn't have done ourselves.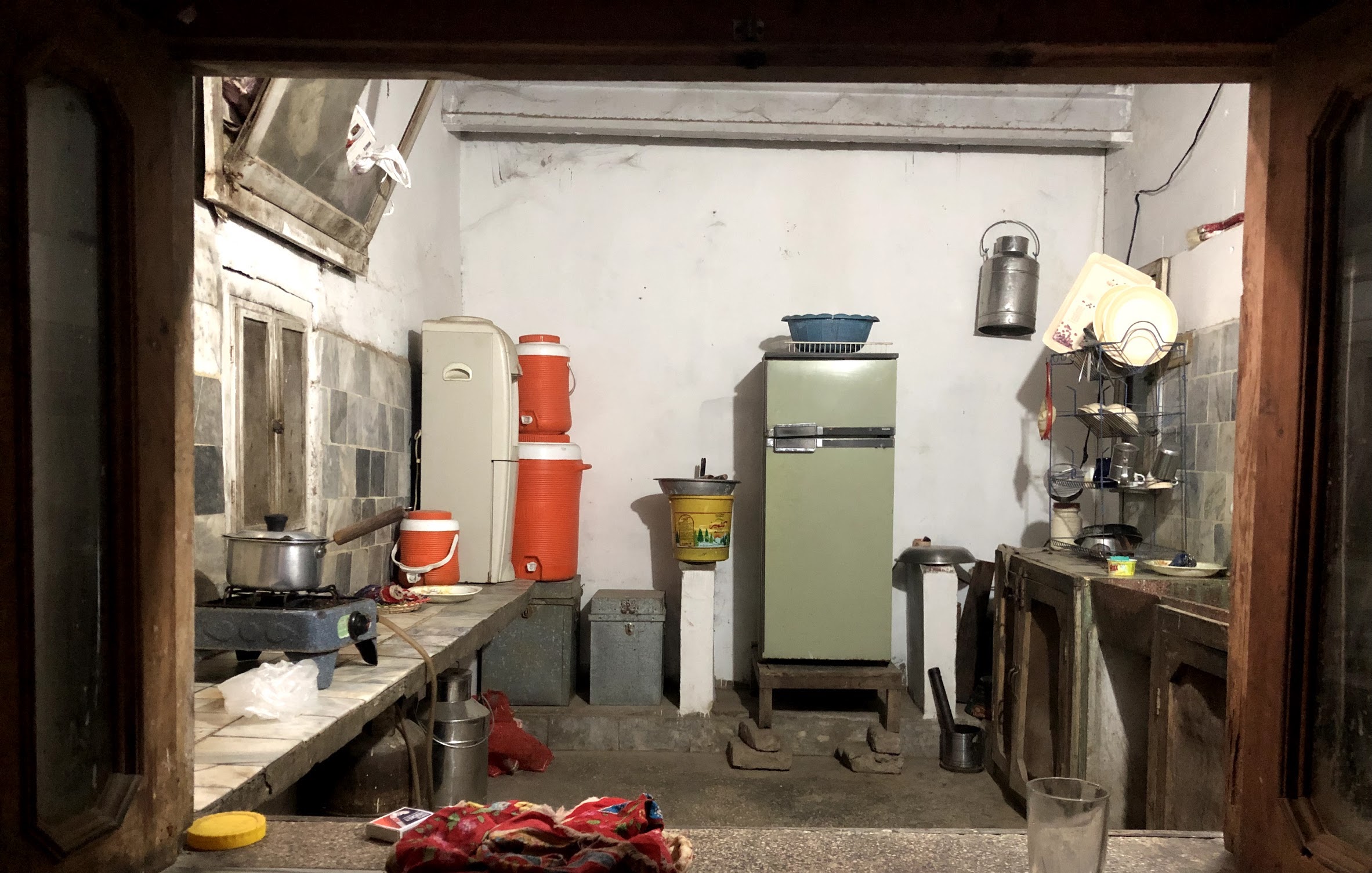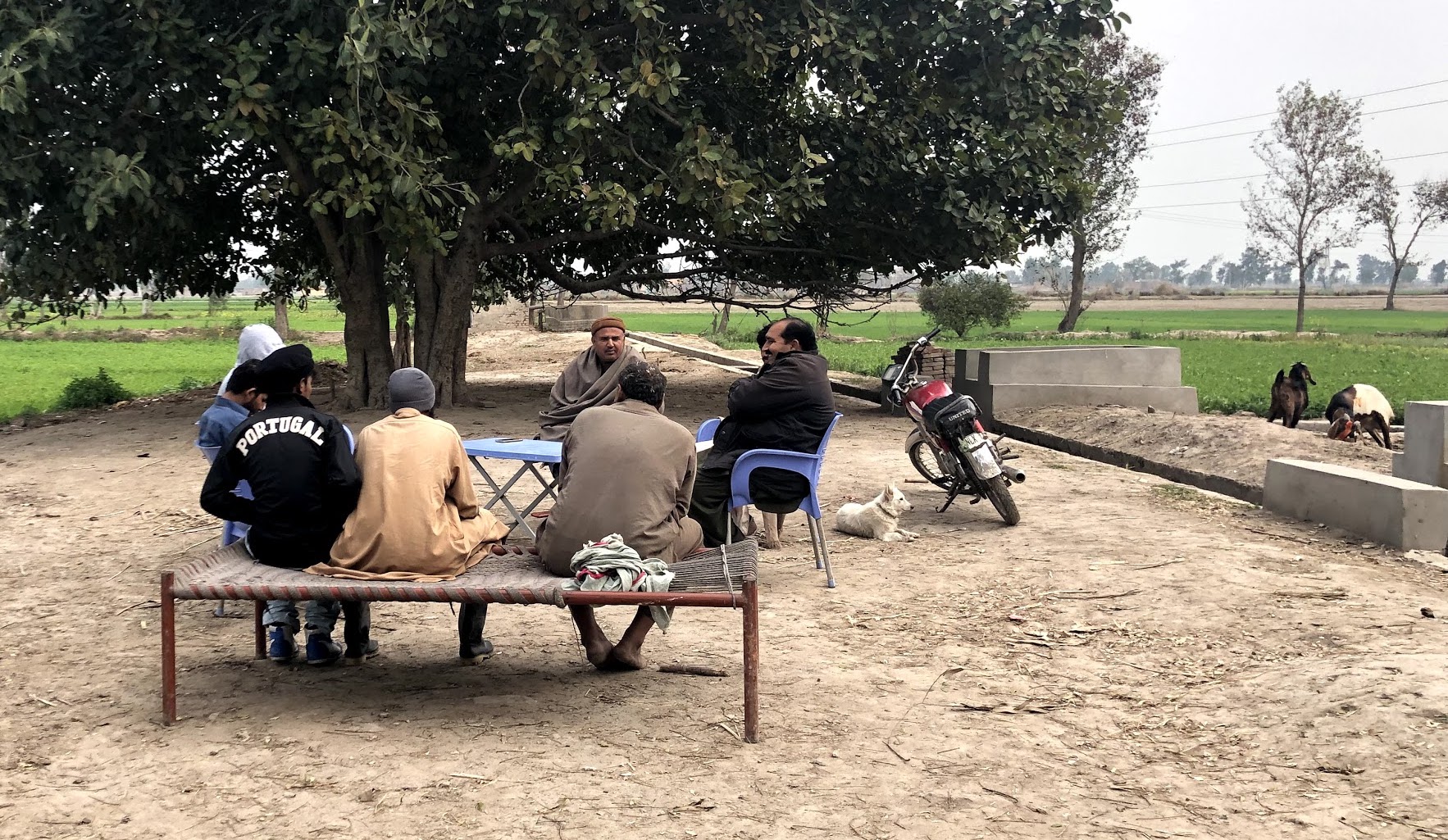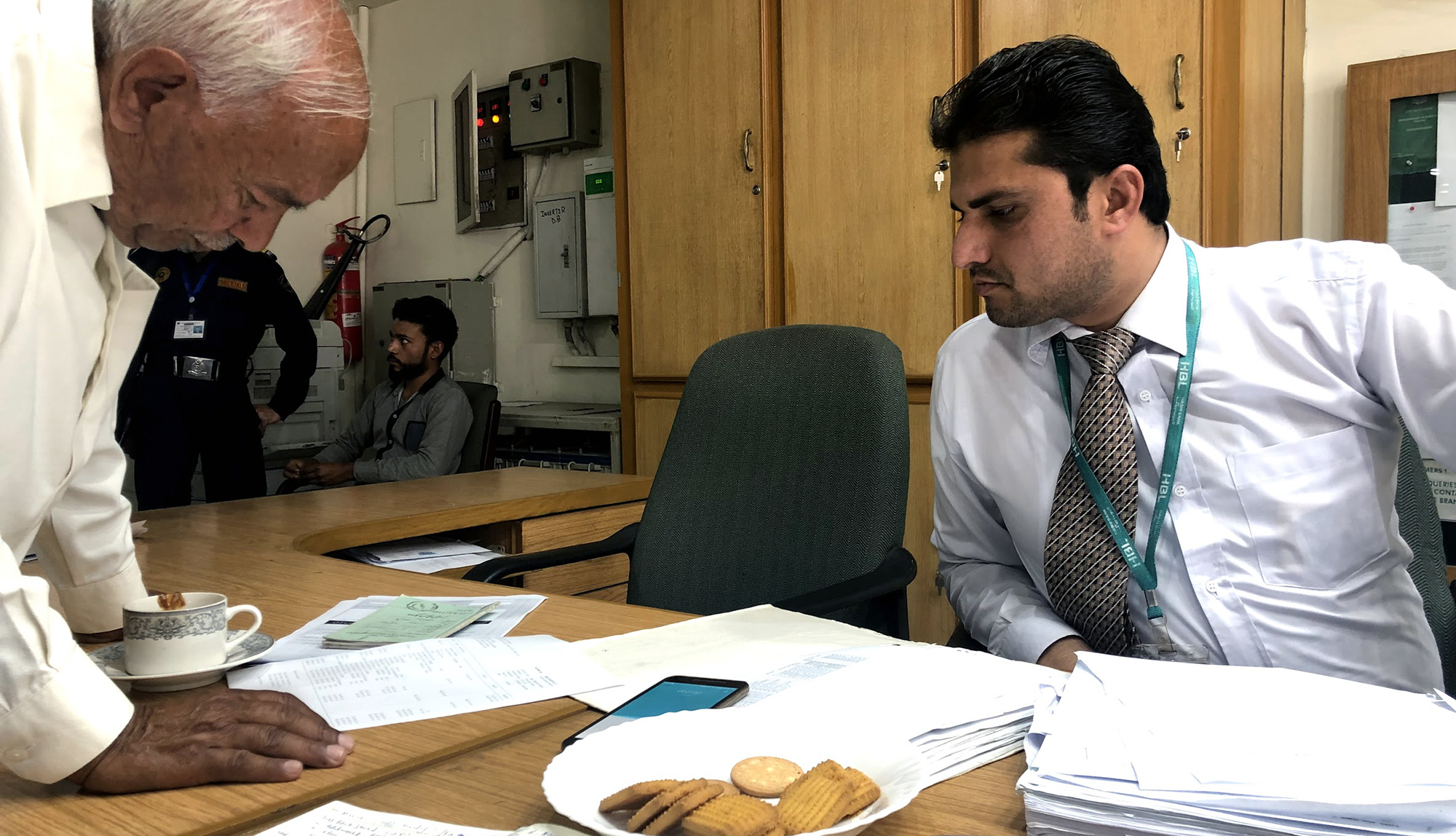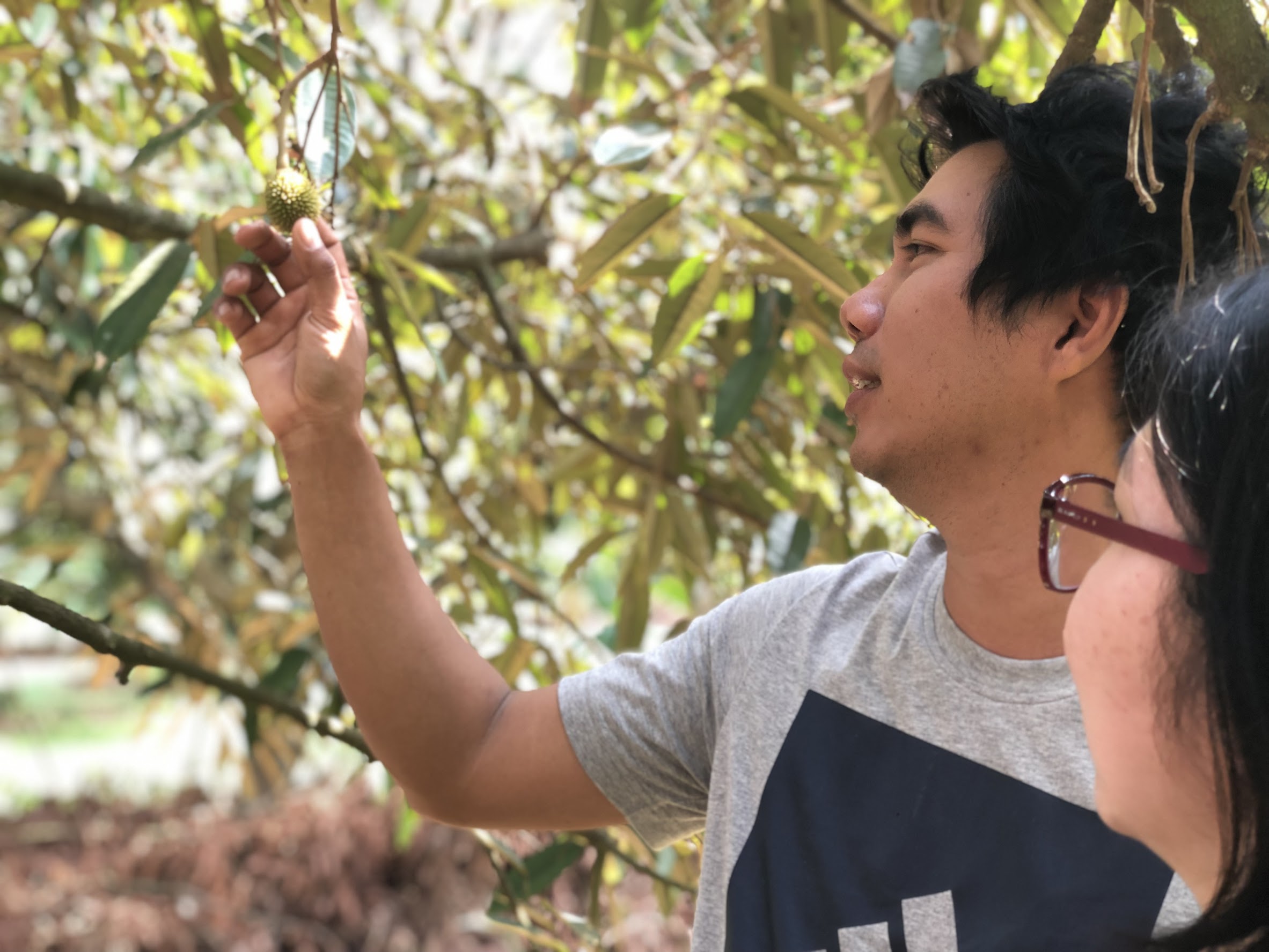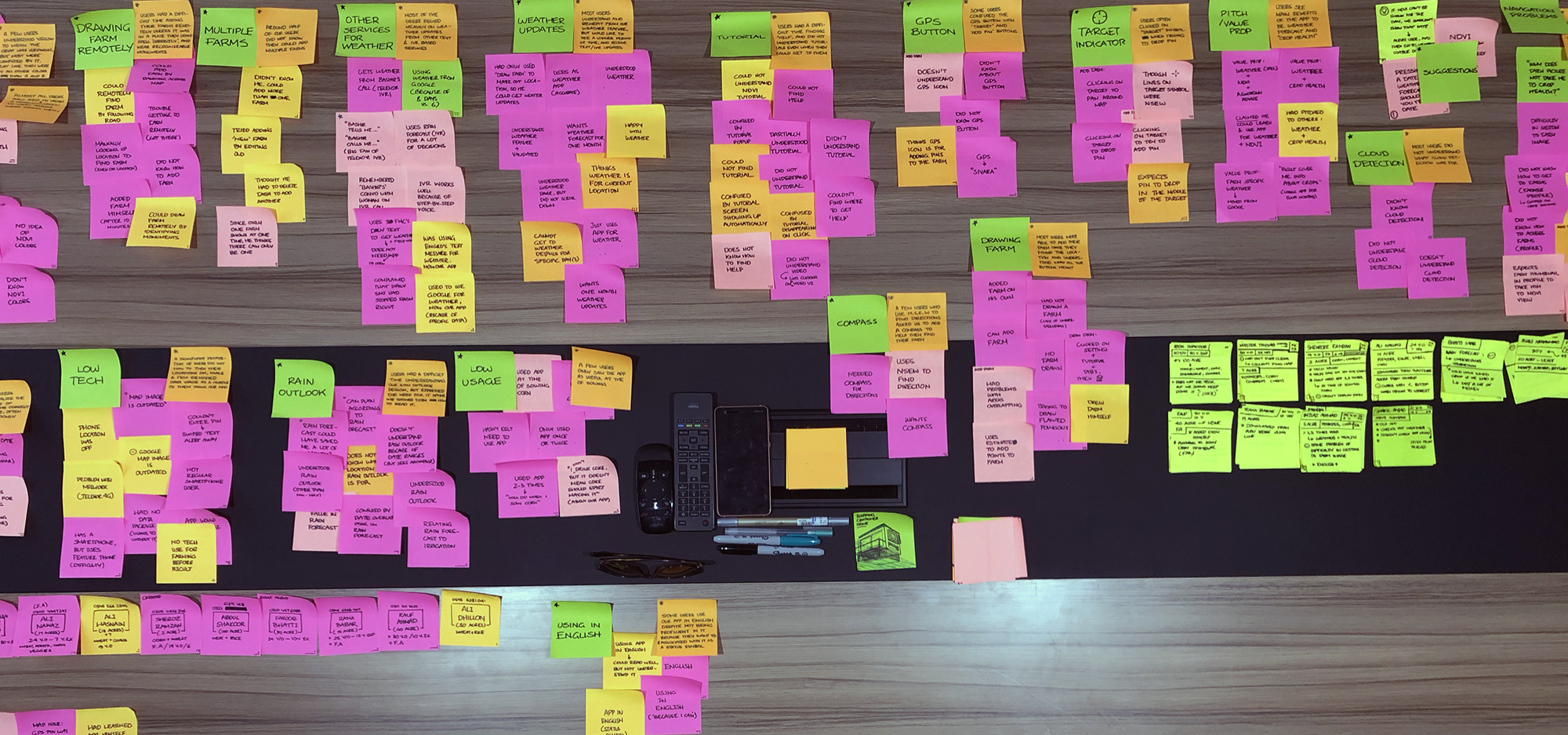 Phase 2: The Redesign Process
The process of iteratively redesigning the two main digital products (farmer-facing smartphone application and farm management portal) took several months, and over a hundred hours of user testing. I have picked out a few screens from both products, and
organised their evolutions chronologically.
Evolution of the field agent application and farm management portal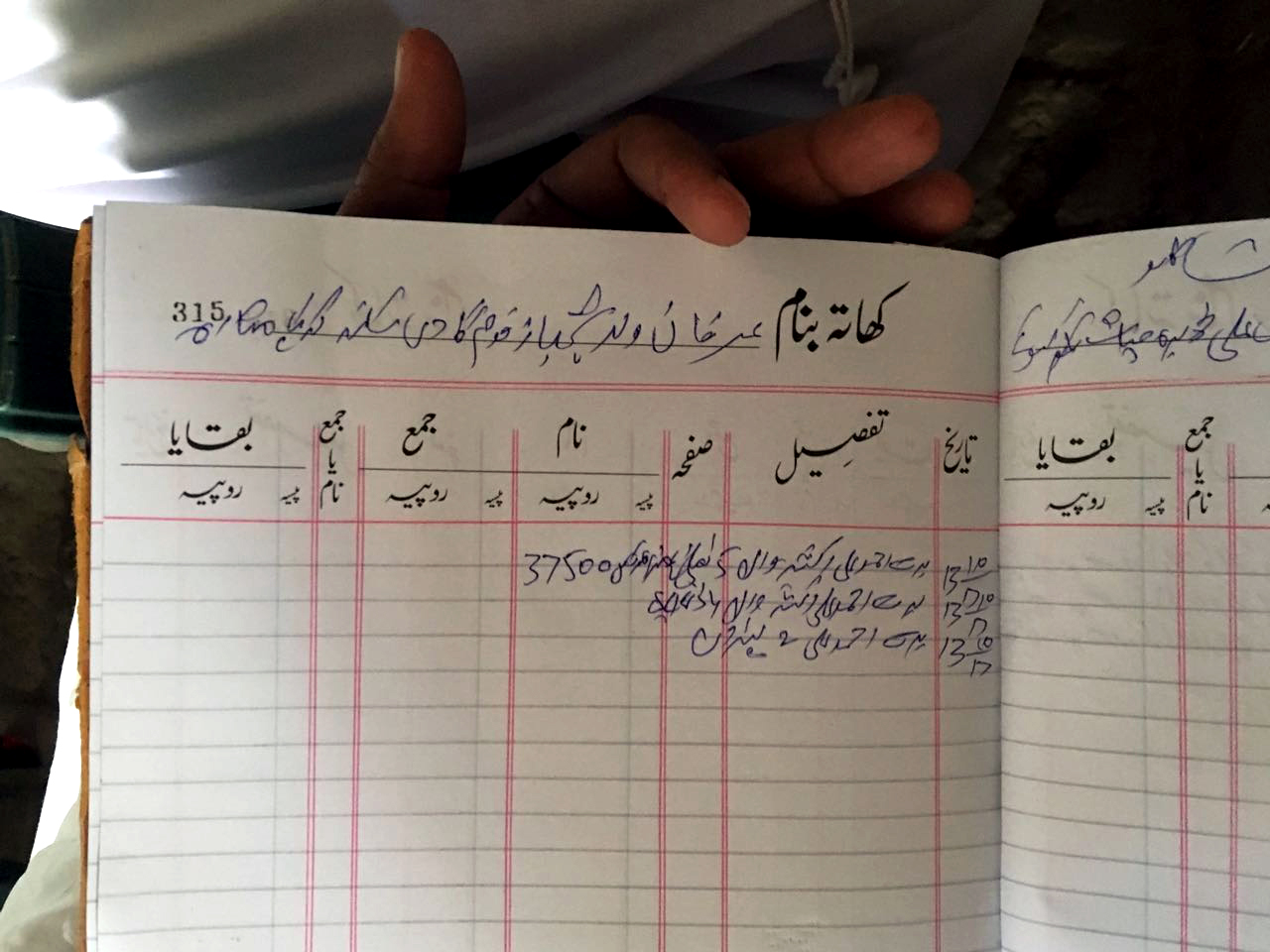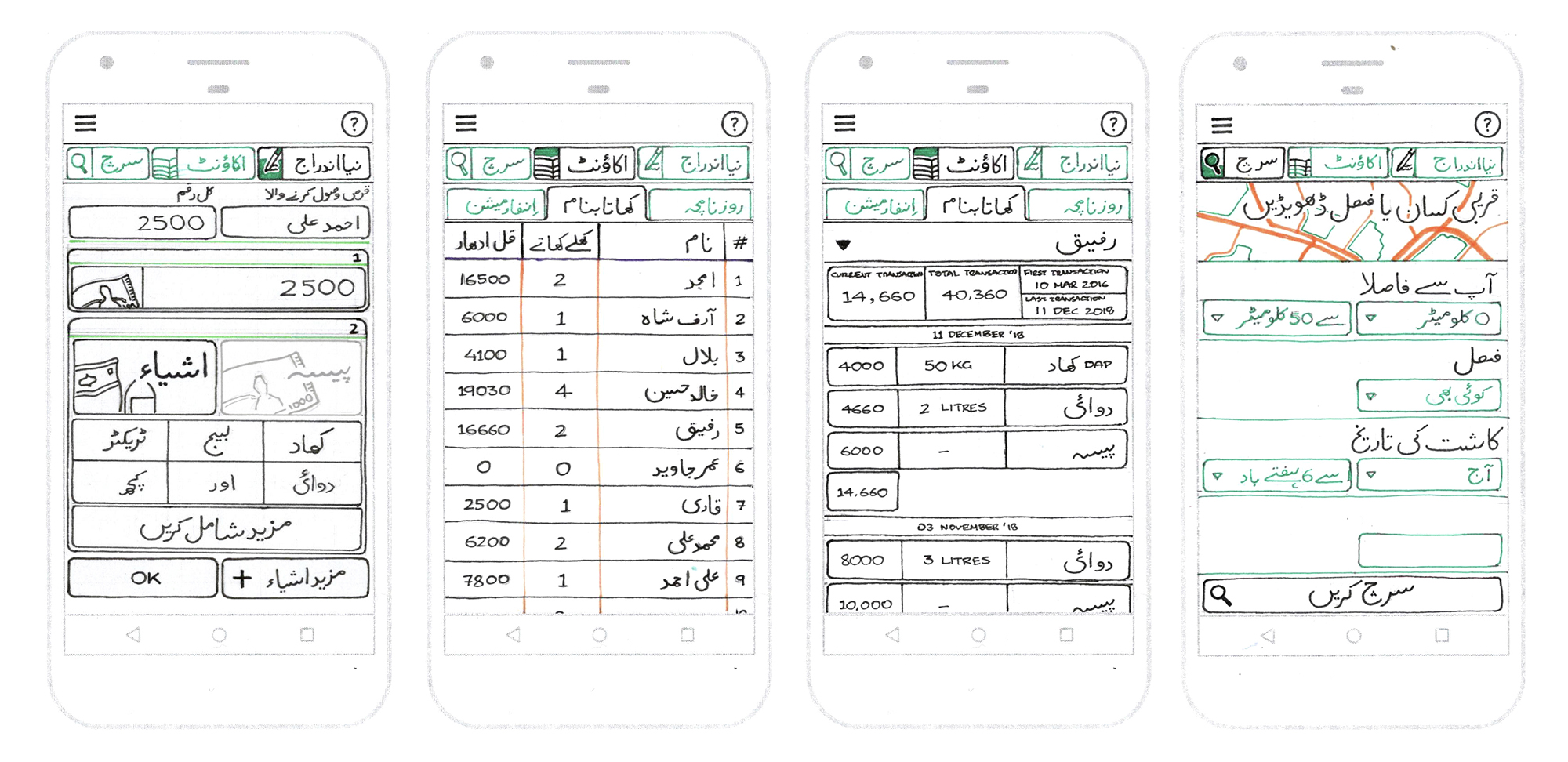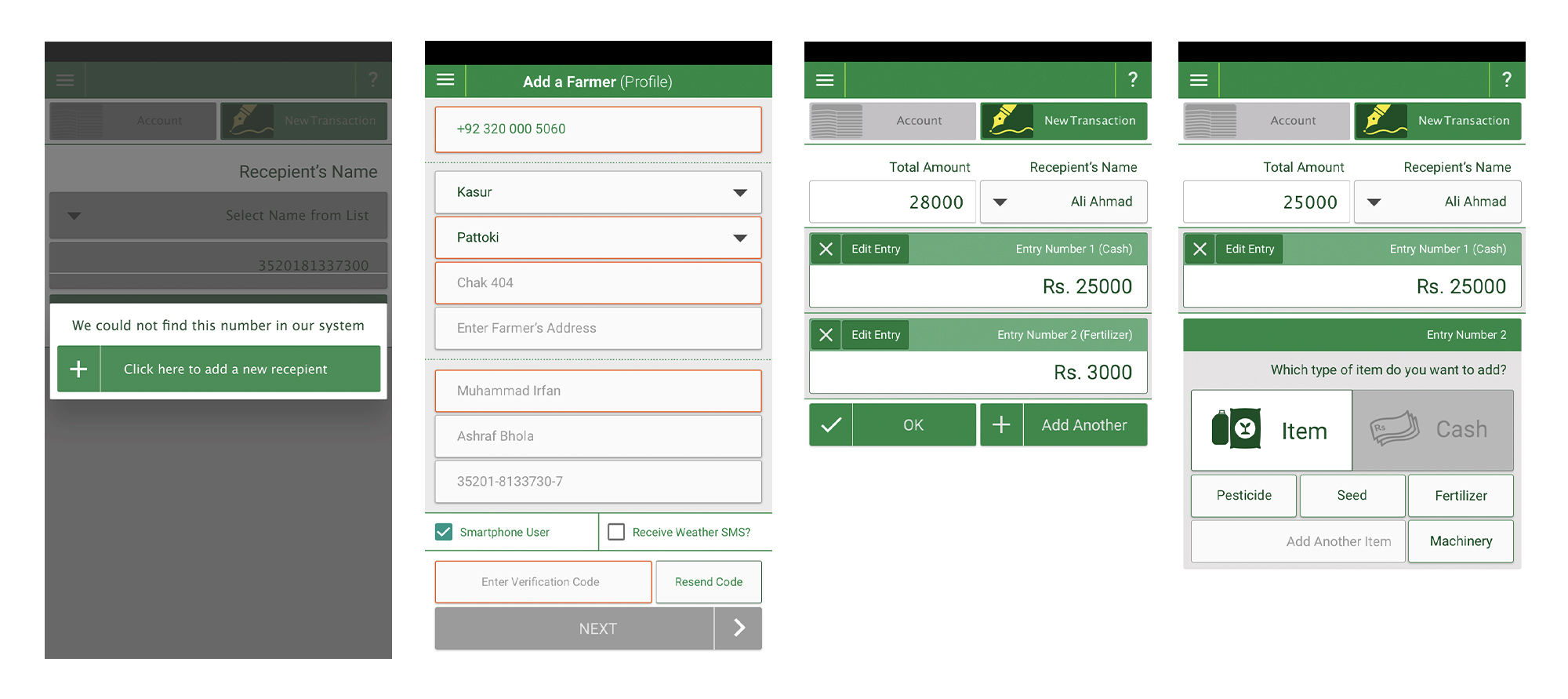 The evolution of the farmer application: